Our News
Alleanza doors will be exported to the countries with hot climate conditions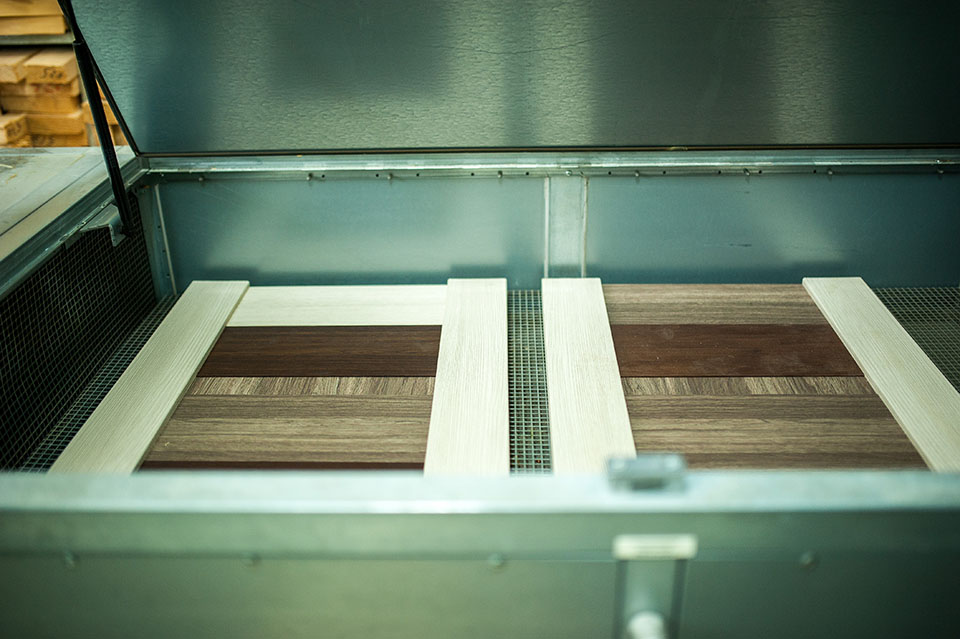 The Factory laboratory has completed the tests for thermal stability of the produced doors. The test results proved a possibility to use the doors produced here under the Trademark «Alleanza doors» in some countries with hot climate conditions.
Own Factory Laboratory conveyed the door tests under supervision of the experienced technologists. Various samples of the Door leafs, manufactured with two different kinds of special industrial glue, were exposed into a Thermal chamber for 24 hours. The temperature in the Chamber was set at 65ᵒ C during all the test period.
After the tests has finished, the test samples were taken out from the Chamber in the same unchanging appearance; our technologists have noted no deformations and any changing features of the tested doors. Therefore, result of the Static test has proved a possibility to use our doors «Alleanza doors» in the countries with hot climate. A few Companies from Sothern Europe and Africa have shown their interesting in our Doors.
«Alleanza doors» are manufactured on the innovated Woodworking Production Line, which was developed and built by the European specialists under a special order of the Industrial Group Soyuz, which the Company ZAO Plitspichprom is a part of. Modern technology implemented in the Company has allowed enlarging durability and lifetime of the product. Every door of the brand «Alleanza doors» is manufactured on the base of high-tech and ecologically clean materials that was carefully developed and produced by the Companies of the Industrial Group Soyuz.
Today ZAO Plitspichprom offers a List of «Alleanza doors» products where there are four basic door models with the different design, materials and color range, as well as the door components.
Further entry to the international market will allow "Aleanza doors" to enlarge geography of future deliveries and also to strength the ZAO Plitspichprom' area influence proving its main concept - highest quality and modern door design.