Alleanza doors to launch loyalty program for its partners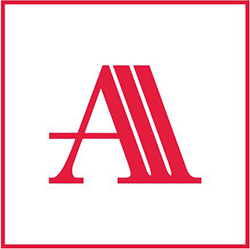 Under the program KMWC "Soyuz-Center" LLC , the manufacturer of interior doors and door moldings branded "Alleanza doors", will render its customers the most comfortable sales conditions at its own expense.
The active position of "Alleanza doors" brand owner on the market helps to maximize sales volumes even in the time of a natural season decline of the purchase interest. Well-organized promotion system along with high quality characteristics of the manufactured goods facilitates to achieve excellent sales results. This spring company's marketing specialists developed and launched a loyalty program for the partners selling interior doors "Alleanza doors" and this initiative has already shown its high efficiency.
According to the program's conditions KMWC "SOYUZ-Center" LLC will provide arrangements for the client's branded sales-points at its own account. The company will provide free samples of doors and door moldings for presentation in the sales area of the shops, deliver all necessary advertising materials and major customers will have an additional option to launch a local advertising campaign on the Internet.
The promotion strategy developed by the company is a highly effective payback. The dealer will obviously benefit from the absence of any advertising costs and gain fair profits while the manufacturer will get an additional promotion of the brand among potential clients and increase retail sales of the doors.
The distribution network of KMWC"SOYUZ-Center" LLC keeps steadily growing. The goods produced by the company under the "Alleanza doors" brand are currently available for wholesale and retail purchase in practically most regions of Russia and distributed throughout specialized shops, major retail chains and monobrand stores.
For reference: The production facilities of "Alleanza doors" are equipped with an innovative woodworking line which was customized specifically for the industrial group "Soyuz" by the European specialists. The highest level of strength, reliability and durability of the products is achieved through the use of high-tech equipment and machinery. Only environmentally friendly raw materials, components and decorative elements from international brands which look absolutely identical to the natural ones are used in the door manufacturing.
The dealer network of the company is constantly expanding. Wholesalers and retailers are getting extensive informational, technical and consulting support from KMWC "SOYUZ-Center" LLC. You can find useful information about business terms and conditions and feedback contact form at the brand's official website: http://www.alleanzadoors.com