Alleanza doors regional sales center opened in Moscow region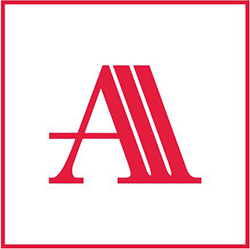 Now the dealers in Moscow and Moscow region will enjoy extra fast supply of "Alleanza doors" to its stores.
This June Moscow region witnessed the opening of a new "Alleanza doors" brand regional sales center which will help KMWC "SOYUZ-Center" LLC, the manufacturer of interior doors and door moldings branded "Alleanza doors", to interact with retailers from Moscow and Moscow region on a day-to-day basis.
The new center compounds sales department, coordination & planning office and company's own warehouse facilities.
"Alleanza doors" have become a genuine trend in the world of interior design and fashion thanks to high quality, modern look and competitive price. Therefore, one of the main reasons for the sales center to be created was the necessity to quickly and effectively satisfy the growing consumer demand for the goods.
The brand's new premium line of doors "Germaniсa" has become a real bestseller among the customers after this April's presentation at the international exhibition "MosBuild-2017». The novelty features outstanding design, unique décor and complete door setting (including "Morelli" branded accessories) to name a few.
The new "Alleanza doors" sales center in Moscow region will enable the company to expand sales network, increase turnover and cut distribution costs.
Reference: Interior doors produced in Russia under the "Alleanza doors" brand represent an ultimate innovative breakthrough on the market. Superior European quality and modern design of the brand resemble the latest fashion trends of interior design and have quickly earned the trust and recognition of the customers. All products under «Alleanza doors» brand are exceptionally manufactured from environmentally friendly materials in compliance with the Russian and international standards. High-tech innovative woodworking production line of the factory contributes to outstanding strength and durability characteristics of the products while only best wood graining materials from the world's top brands are used in décor of the doors.